High Plains Register
---
Our Mission
Established in 1989 by Laramie County Community College in Cheyenne, the High Plains Register is a student-produced literary and arts journal that juxtaposes the work of emerging and established writers and artists from Wyoming and the surrounding high plains states. The High Plains Register pledges to publish outstanding works that capture the unique cultures of the West, while also featuring fresh, modern perspectives and ideas. It is our intent to inspire thought, emotion, and creativity in our local readership and beyond.
Purchase a HPR 2016

HPR 2016 are available to purchase for $5 each (shipping included).

Please send the following, typed or hand-written neatly: 1) total number of copies requested; 2) shipping address(es) for your order, including the number of copies you'd like sent to each address; and 3) payment in the form of a check made out to Laramie County Community College.

Orders should be mailed to

High Plains Register
c/o Kristin Abraham
Arts & Humanities Division
Laramie County Community College
1400 E. College Dr.
Cheyenne, WY 82007
---
Submitting
We accept previously unpublished, original poetry, fiction, creative nonfiction, drama, music, and artwork. All LCCC students are eligible to submit; local and greater-Wyoming community submissions also encouraged.
All LCCC student submissions will be eligible for the High Plains Register Award for Best Poem, Fiction, Creative Nonfiction, and Drama Music or Artwork.
Submission Deadline
High Plains Register is open to submissions each year from May 1-Oct.15. Postal (snail) mail submissions must be postmarked no later than Oct. 15. The deadline for electronic submissions is 5 p.m. MST, Oct. 15.
See the guidelines and submit either electronically or via postal mail.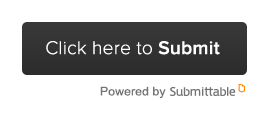 ---
Questions
If you have questions for the staff about publication or submissions, please send an email to hpr@lccc.wy.edu. Use this email address for queries only; do not submit work for publication via email–it will be deleted.
Questions about joining the High Plains Register staff (the course, ENGL 2100 Literary Magazine) should be directed to Kristin Abraham, advisor, at kabraham@lccc.wy.edu. Do not email Ms. Abraham regarding publication or submission; those queries should be sent to the HPR staff at hpr@lccc.wy.edu.
---
Joining the Production Team
Interested in being an editor? Want to learn how to put together a magazine? Just want to be part of an exciting group of literary folk?
ENGL 2100: Literary Magazine is a variable credit course with flexible meeting times. (Participants can sign up for 1 to 2 credits a semester.)
Students involved in the High Plains Register class:
serve as the editorial board for submissions
design the magazine using desktop publishing software
experience the workings of a print shop
facilitate literary readings
promote HPR on the LCCC campus and in the Cheyenne community
To register:
Contact Kristin Abraham at 307.778.1326 or e-mail kabraham@lccc.wy.edu for prerequisite approval. Visit the Admissions Office to become enrolled at LCCC, whether you are a new or returning student.